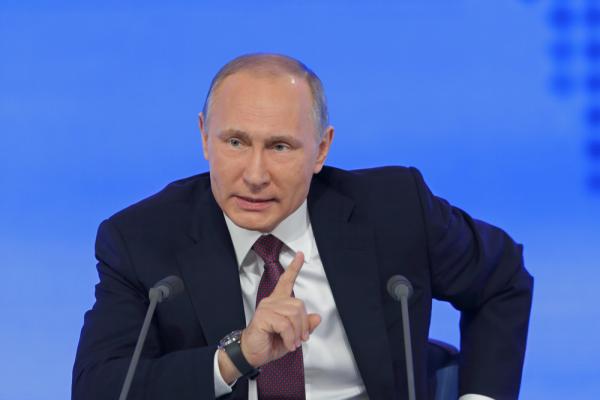 Microsoft Corporation said Russia would intensify its cyber efforts amid Vladimir Putin's raging war in Kyiv to disrupt military and humanitarian supply chains and weaken allies' support for Ukraine.
What Happened: Microsoft's General Manager Of Digital Threat Analysis Center, Clint Watts, on the company's "On the Issues" blog, urged customers to prepare for more Russian cyber attacks over the winter.
"Russian military intelligence actors' recent execution of a ransomware-style attack – known as Prestige – in Poland may be a harbinger of Russia further extending cyberattacks beyond the borders of Ukraine," Watts said.
See Also: Putin Ally Reacts To Video Of Defector Being Killed By Sledgehammer: 'A Dog Receives A Dog's Death'
The tech giant said that alongside missile and drone attacks on Ukraine's civilian infrastructure, Russia has also launched "complementary" cyber attacks on Ukraine and its foreign-based supply chains. 
Watts added that these efforts are intended to "undermine US, EU, and NATO political support for Ukraine, and to shake the confidence and determination of Ukrainian citizens."
The general manager warned that although the Russian efforts to amplify popular dissent have had a limited impact so far, they "foreshadow what may become broadening tactics during the winter ahead."
This came after Microsoft, in November, blamed Moscow for ransomware attacks on infrastructure companies in Ukraine and Poland in October, aimed at attacking companies involved in providing military and humanitarian aid to Ukraine.
Meanwhile, since the Ukraine war onset, Russia has repeatedly hacked into Ukrainian satellite systems, energy companies, and other critical infrastructure, galvanizing international worries about how Putin will next deploy Moscow's sophisticated cyber capabilities.
Check out more of Benzinga's Europe and Asia coverage by following this link.