You probably need to improve your local SEO — no matter what type of small business you have.
Every small business needs online visibility when their customers search. And regardless of whether you run an in-person, online, or consulting business, local SEO is your best bet for attracting customers when they are looking for what you sell.
These six tips will not only improve your local search rankings, they will help your business
1. Create a Google My Business Account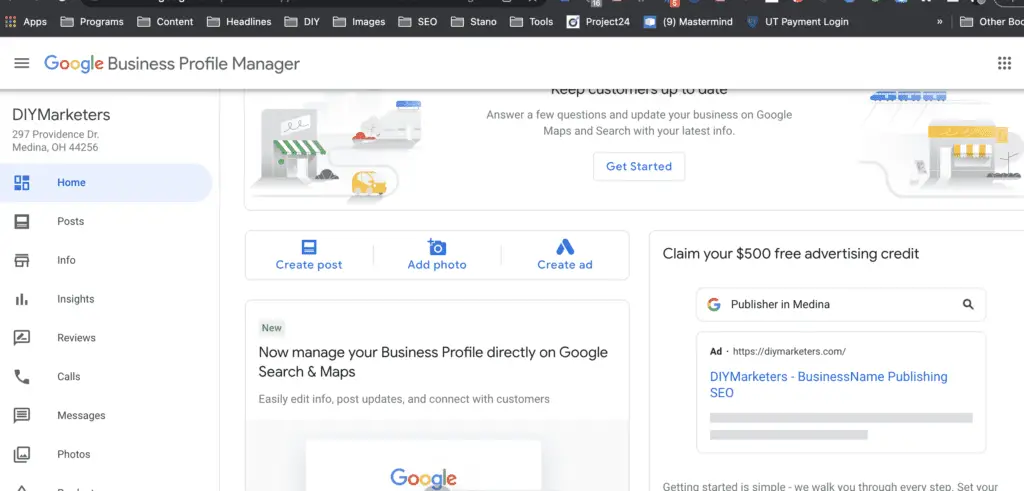 Google My Business is a free tool that allows businesses to manage their online presence across Google, including Search and Maps. By verifying and editing your business information, you can both help customers find you and tell them the story of your business. Any business or organization with a physical location can create a listing using Google My Business.
Your listing will include basic information about your company, like your address, phone number, hours of operation and types of payment accepted. Once you've created the listing, it's important to keep this information up-to-date so customers can easily find accurate details about your business.
Once you've added all of the relevant information about your business—including hours, location and product offerings—you need to maintain that information through periodic updates. GMB posts allow businesses to share news or offer promotions with users on Google Search and Maps. They also provide businesses with an opportunity to answer common questions from people who are using Google to learn more about them by providing instant answers directly within the search results.
GMB posts are especially useful for attracting new customers because they appear in Google Search results when someone searches for a business by name or related keywords like "where is my nearest pizza restaurant?"
2. Publish regular "Posts" to Your Google My Business Profile
A not-so-sneaky tip for any local business is to publish consistently on Google My Business.
Posts are a great way to communicate with customers and share news about your business. They appear in the Knowledge Panel on the right-hand side of the search results page when someone searches for your business.
This is an easy way to improve search engine optimization for your business, and make sure your business page or business listing shows up for any local searches.
3. Build Local Citations
Knowing where to build citations is the easy part. In fact, Whitespark has a tool called Local Citation Finder that can help you find places to build citations for your specific business.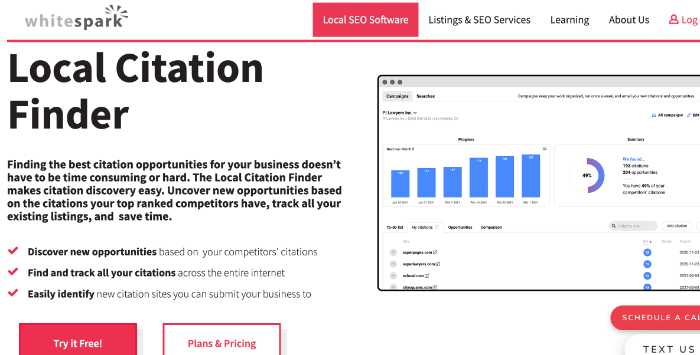 It's important to know what citations are so you know where to focus your efforts on building them.
What's a local citation?
A citation is basically any place online that mentions your business name, address and phone number (also known asn business NAP). Citations don't need to be links, but they can be.
The most important aspect of a citation for local SEO is consistency with the NAP across all platforms publishing it. If Google or other search engines see inconsistencies in your NAP, it could hurt how high you rank in local search results.
How to Build Local Citations
To build citations, make sure your business name, address and phone number is listed exactly the same wherever it appears on your site pages, including every page footer and contact page.
Make sure it's also listed consistently across all social media channels and profiles too (e.g., Facebook). This will ensure that when you start building citations elsewhere — like in directories — the information will be correct throughout these various sources on the web. Once this is done, you can follow some of these tips when building citations:
4. Add Schema Markup to your Website
Schema is common organizational structure used by all search engines that tells them what your page is intended for.
For example, when you type in "Apple" – the schema would tell the search engine whether you mean the company, Apple or the fruit or a local restaurant named Apple.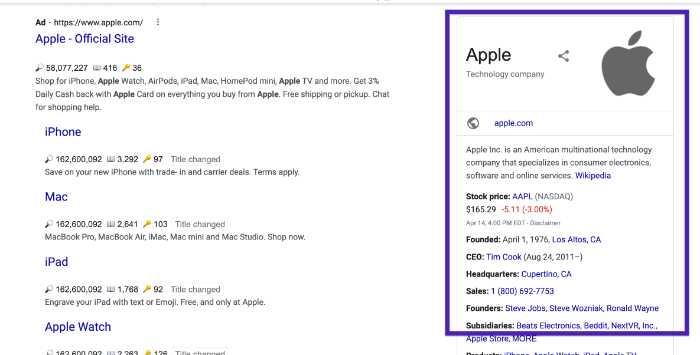 Using these tags helps search engine crawlers scan your web pages and index them more effectively, this can give your site a boost in organic search results rankings.
Search engines like Google will then display this information on their SERPs or position zero, when someone searches for "Italian restaurants near Fenway Park" or "near me" searches on Google Maps or Yelp. This creates higher visibility for your site and makes it easier for people searching online to find you locally.
5. Optimize your content for local keywords
The next step is to optimize your content for local SEO. Here are a few simple tips:
Your page title and meta description should indicate your location. If possible, make sure you include both the city and state in the actual title tag of each page.
Use H1 or H2 tags to include your location on each page, too.
Include your location in text on the page, as well. It doesn't need to be in bold, but it does need to be present somewhere on the body of the page.
Make sure that any images you use have an alt attribute that includes your location. This also helps with image search results related to your business, which are heavily weighted toward local keywords.
Lastly, don't forget about the URL itself! All URLs benefit from including keywords related to their content―and again, "location" is one of them!
6. Improve User Experience on your site
As the saying goes, content is king. You can have all of the other factors in place but if you do not have quality content then it won't matter how many backlinks you have or how high your site ranks. The content also needs to be easy to read and provide value for the user. Make sure that your content is relevant to what users are searching for and that you avoid keyword stuffing at all costs as this will likely cause a drop in rankings.
Remember that Google has made it clear that they want to provide their users with the best experience possible, so if a site isn't providing value and great user experience, then it will likely get punished by search engines.
7. Submit listings to business directories
There are a number of directories that you can submit your business to in order to increase your local SEO ranking.
One of the biggest benefits of being listed in local directories is getting inbound links from these directories. Because these directories are large and have been around for a long time, they have high domain authority, and that helps your site rank higher.
Here is a list of the best online directories:
Use SEMRush to submit your business to multiple directories at the same time.
Moz also offers submissions to online business directories. It's called the Moz Local Search Tool.
8. Optimize Your Website For Mobile
Google has put their foot down on every business having a mobile friendly website.
Customers who are looking to purchase from local businesses are using mobile devices. It's how they see your business hours, it's how they check to see if you have any special instructions.
In fact, having a mobile friendly website along with a completed Google My Business profile. will put you ahead of the game.
How to make your local business is mobile friendly
Update your website. If you are using WordPress, update to a mobile friendly theme. Other websites such as Wix or Squarespace might be mobile friendly already. If you haven't updated your website in more than three years, do it now.
Keep the mobile version
9. Collect Positive Reviews with Google Reviews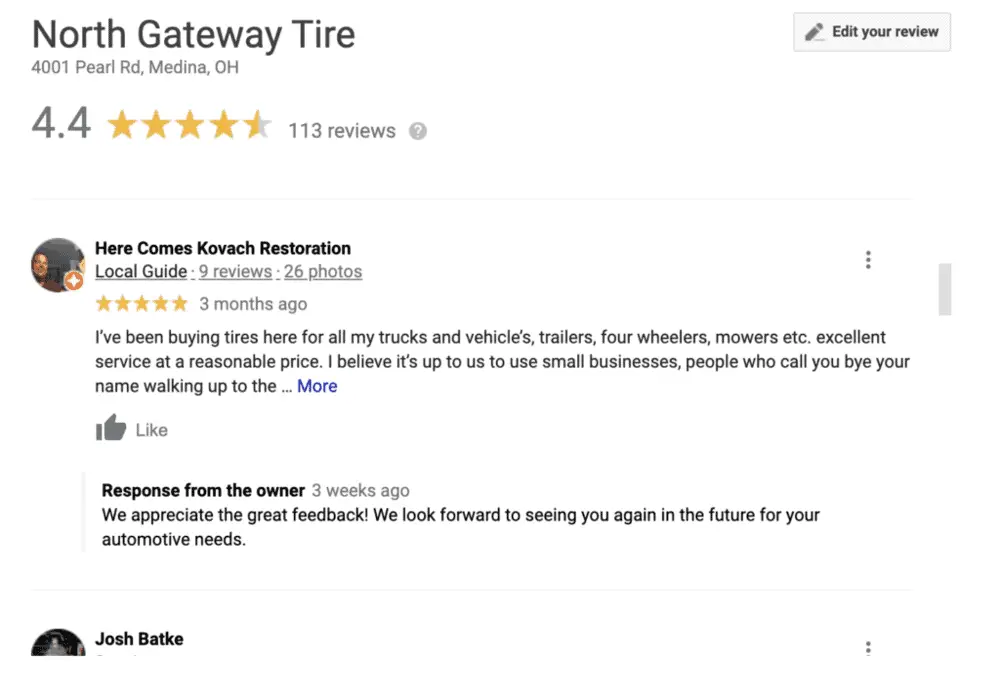 If you're looking to improve your local SEO ranking, one of the best things you can do is get happy customers to leave online reviews on Google Reviews. Not only will this help improve your ranking, but it will also help potential customers learn more about what it's like to do business with you.
Make sure that you ask your customers for reviews can do this in person, over the phone, or even through email.
You can also make it easy for customers to leave reviews by providing a link on your website.
Make sure that you respond to all Google reviews, both positive and negative. This shows potential customers that you're responsive and care about customer service.
10. Consider Voice Search
In the last few years, we've seen a surge in popularity for AI voice assistants like Alexa, Google and Siri. As more people are turning to these devices as their primary way of interacting with technology, it's important that they know what to do if they want information from them.
For example, most searches on Google start by typing something into the search bar. However, with a voice assistant, you start by saying something out loud. This simple change might not seem like a big deal, but it can actually be quite difficult to optimize your website for voice search.
Here are a few tips to help your local SEO efforts around voice search:
Use long-tail keywords
local search ranking words like your city and location.
Optimize your content for natural language.
Use long tail keyword phrases that your local audience might use. For example. "Where can I find fruit pierogi's?" This is natural language for the Cleveland area.
Use locally relevant keywords
You're actually trying to hit two audiences with local content; locals and visitors. So think about what words a local person might use to find local sites and think about what words a visitor might use to find your business.
By following these tips, you can make sure that your website is ready for the future of search.
11. Get Involved with Local Events
One of the best ways to increase your local SEO ranking is to get involved in your local community. You can do this by participating in events, sponsoring local organizations, or even just attending meetups.
Improve Your Local Ranking Today
By following the local SEO strategy tips in this article, you can make sure that your business is getting as many local leads as possible and that means that you'll improve your local rankings and local link building.
You don't have to do all of these all at once, but the items I've listed here will not only help get you started and make sure that you have some basic local SEO strategy set up.